Do you have any stores?
Updated 14 days ago
You can get your hands on the Shinesty threads you love at Cherry Creek Mall in Denver Colorado!
This location will have a collection of your favorite undies including exclusive prints only available in store.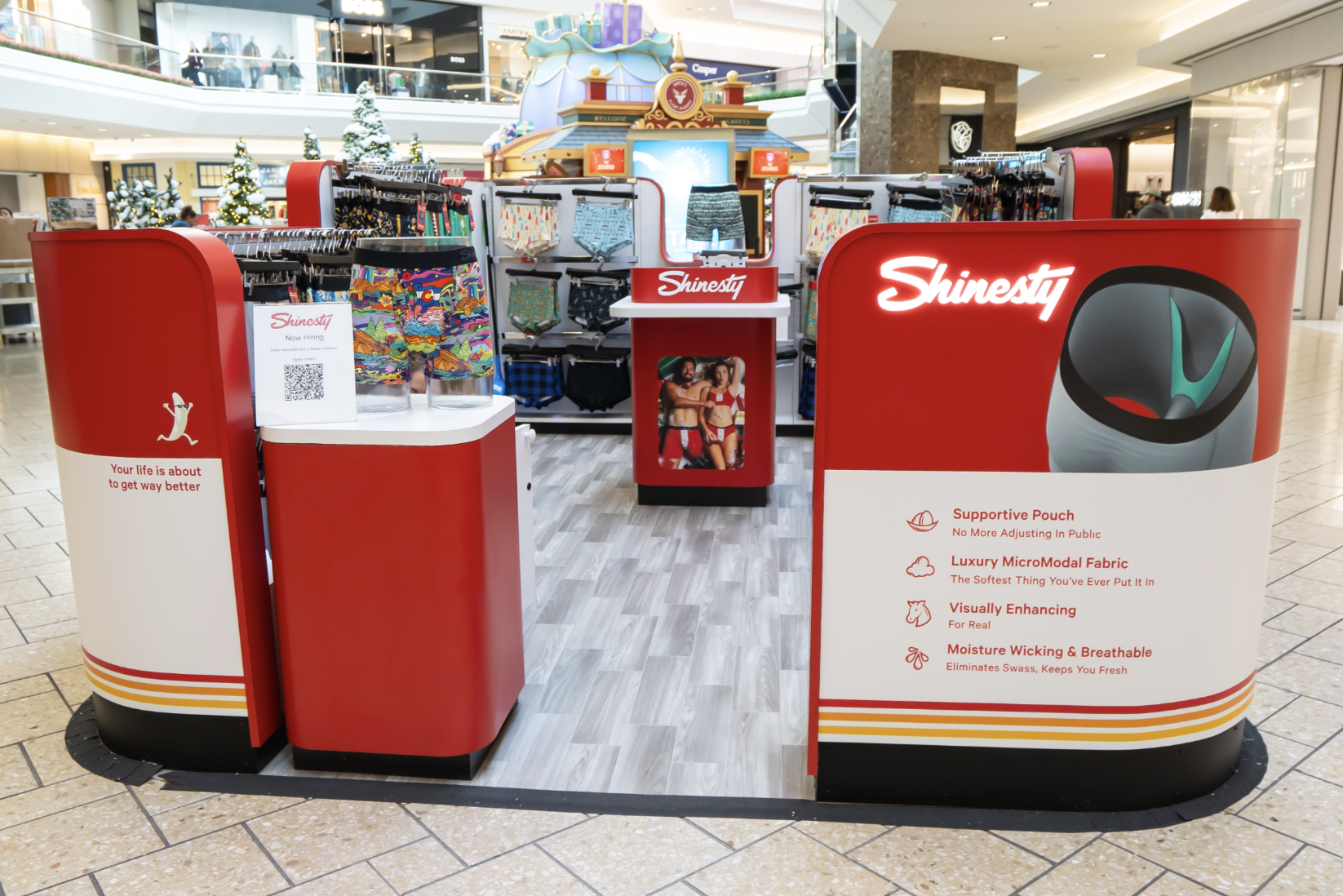 Our Address
Address: 3000 E. 1st Avenue, Denver CO 80206
Parking: We recommend parking in the West Deck but there are multiple parking options available including valet parking. We're located on the first floor in front of Zara near Bath & Body Works.
Hours of Operation 
Monday: 10AM - 8PM MST
Tuesday: 10AM - 8PM MST
Wednesday: 10AM - 8PM MST
Thursday: 10AM - 8PM MST
Friday: 10AM - 9PM MST
Saturday: 10AM - 9PM MST
Sunday: 11AM - 6PM MST
In accordance with Cherry Creek Mall, we will be closed on the following dates to observe calendar holidays: 
Easter Sunday

Thanksgiving Day

Christmas Day 
Contact Us
Email: [email protected]
Was this article helpful?